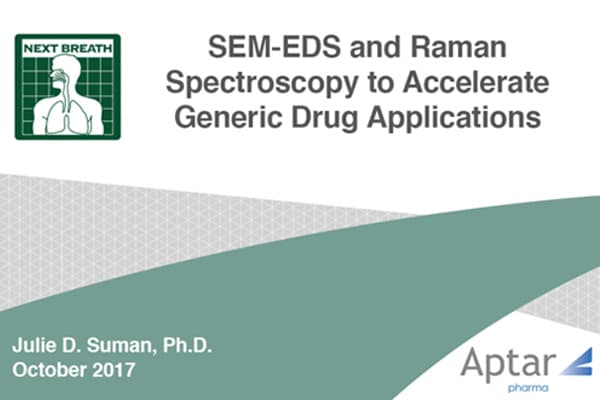 SEM-EDS and Raman Spectroscopy to Accelerate Generic Drug Applications
This presentation examines SEM-EDS and Raman Spectroscopy as a means to accelerate generic drug applications.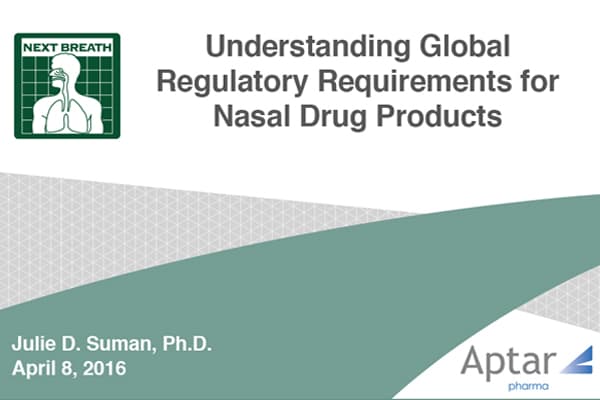 Understanding Global Regulatory Requirements for Nasal Drug Products
This presentation examines global regulatory requirements along with regulatory approaches for bioequivalence and an overview of FDA drug specific guidance.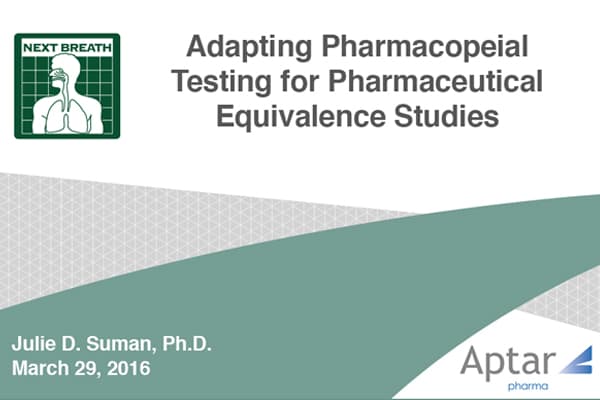 Adapting Pharmacopeial Testing for Pharmaceutical Equivalence Studies
This presentation examines regulatory approaches for bioequivalence and a comparison of compendial testing and pharmaceutical equivalence for Brazil.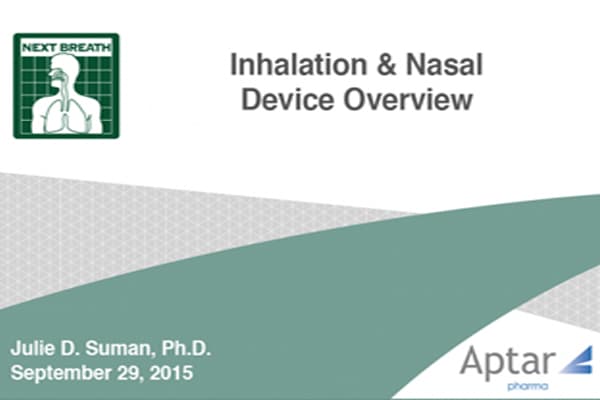 Inhalation & Nasal Device Overview
This presentation gives perspective to understanding the rationale for nasal and pulmonary drug delivery and provides guidance for differentiating between device attributes for inhalation and nasal platforms.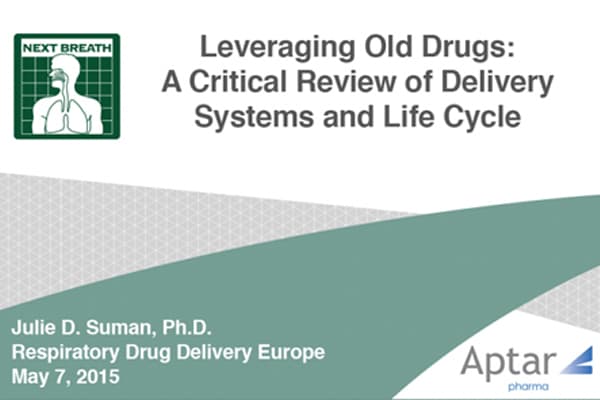 Leveraging Old Drugs: A Critical Review of Delivery Systems and Life Cycle Management
Presented at RDD EUROPE 2015, this presentation takes a critical look at delivery systems and their life cycle management, including looking at the benefits and challenges.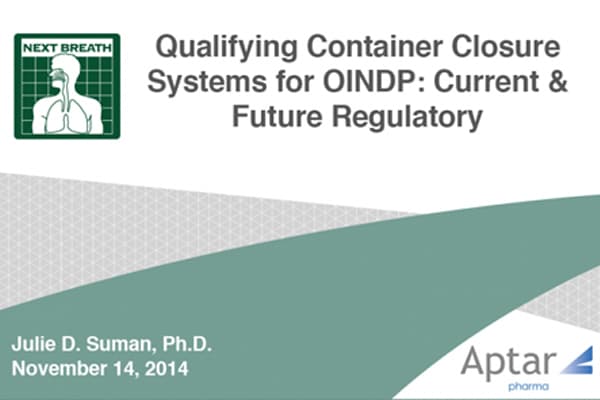 Qualifying Container Closure Systems for OINDP: Current & Future Regulatory Expectations
We're here to help. Our experienced team of professionals are just a call or email away.